Quick Contact Request
Please fill in information below and we will be in touch shortly.
Jeffrey Cox, Chief Executive Officer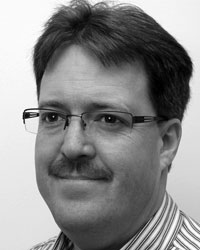 Jeff's key responsibilities as CEO include management of the sales, quality, human resources and system administration areas of QMS. He plans, develops, directs and establishes the activities of the company in support of policies, goals, and company objectives. One of the first QMS employees in 1995, Jeff began working in QMS' Production Department.
Prior to his present position, Jeff served as QMS' President and was instrumental in helping to guide the company through its continual and rapid growth.
Jeff holds a BS degree in Business Management and an MBA from the University of Phoenix. Jeff also serves on the Company's Board of Directors.
David deBorde, Chief Operating Officer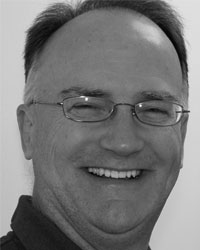 Joining QMS in 1998, David leads the company's engineering, production, materials, purchasing, facilities, process and test areas. He manages and directs the company toward its primary technological objectives, based on long-term product and profitability goals.
David's manufacturing background includes quality, process engineering and electrical engineering positions within these industries: data storage, computer controls, electronics and contract manufacturing.
David holds a BS degree in Electrical Engineering from Clemson University. David also serves on the Company's Board of Directors.
Maureen Moztarzadeh, Accounting Manager
Maureen joined QMS in 2017 upon relocating from Miami, Florida. She began her career as a Staff Accountant in the computer distribution industry, exporting products to Latin America and the Caribbean. Maureen progressed in responsibilities as Controller and Accounting Manager in private and non-profit businesses. Maureen manages all accounting functions at QMS and leads the company's financial policy development.
Maureen holds a Bachelor of Arts in Accounting degree from St. Thomas University and a Master of Accounting degree from Florida International University. She is also a CPA and has over twenty-five years' experience in private accounting.
Sam Hanna, President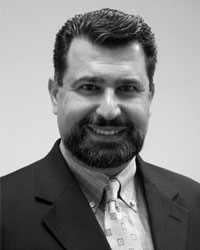 Sam brings an accomplished 20+ year career to QMS, working in the Electronics Manufacturing, Engineering Services, Information Technology, and Telecommunications industries. His extensive background includes leadership positions in General Management, Sales, Marketing, Operations, Quality Management, and Engineering.
Sam joined QMS in 2013, and leads our strategic initiatives for business development, client relationship management, and overall sales and marketing operations.
Sam holds a BS degree in Electrical Engineering from the University of Central Florida, and MBA Certification from Tulane University's A.B. Freeman School of Business.
Phil Thurman, Director of Quality Assurance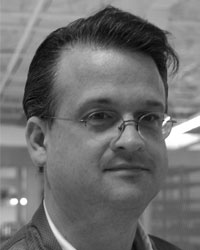 Phil's primary responsibilities as Director of Quality Assurance are managing the QMS Quality Standard including inspection, method establishment and ensuring internal quality standards comply with industry-standard practices.
Phil is also the primary quality interface with customers. As ISO Coordinator, he tracks and manages all ISO compliancy elements.
Before joining QMS in 2000, Phil worked in quality positions in the military power industry. Phil earned his BA degree in English from Stetson University and his MBA from Norwich University
Dewey Teves, Engineering Manager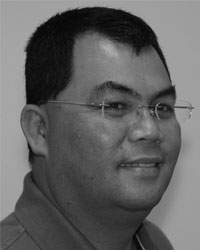 Our Engineering Manager, Dewey, has over 22 years' experience in manufacturing engineering, having worked for companies in the security and telecommunications industries.
Dewey joined QMS in 2003 and has overall responsibility for all test, process design, and equipment and technical support to Production and Sales.
He holds a BS degree in Engineering Technology from the University of Central Florida.