Quick Contact Request
Please fill in information below and we will be in touch shortly.
Quality: Our Driving Philosophy & Culture
Quality excellence is the cultural foundation of Quality Manufacturing Services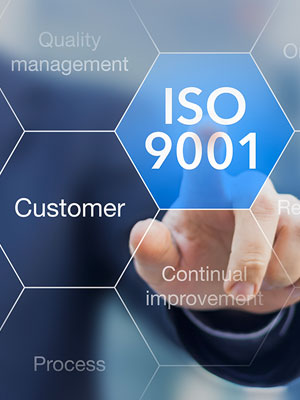 Recently undergoing the transition from ISO-9001: 2015 to AS9100: 2016, QMS epitomizes the international quality standard's continuous improvement impact. QMS manufactures all circuit card assemblies in accordance with the relevant customer directed J-STD-001 classification and inspects in accordance with the relevant customer directed IPC-A-610 classification but we understand these standards exist as benchmarks for conversation.
As a true supporting partner, QMS works through all lifecycle stages to ensure quality is designed in for maximum performance. Static dissipative flooring and compliance to the ANSI20.20 standard for EOS/ESD directives enables complete customer confidence in proper electrical handling from the component level all the way through shipping. Additional J-STD specifications provide the foundation for operational activities including J-STD-004 Fluxes, J-STD-005 Soldering Pastes, J-STD-006 Soldering Alloys, J-STD-033 Moisture Sensitive Devices, and many more.
QMS applies and lives through the metrics provided from our Statistical Process Control program. This active, real-time application approach uses ten unique data collection centers where quality engineers use P-Bar control charts to monitor overall process control, construct pareto analysis, and perform root case and corrective actions based upon DPMO analysis. Data is reviewed with the operators at the start of every subsequent shift to verify appropriate actions based on improving or eliminating systemic trends. The gauging and application of these metrics have enabled process output to yield the highest possible industry performance for our customers.
Changes are a fact of life during product development but through our rapid pcb manufacturer change capability, time to market delays and technical manufacturing adjustments are seamless towards staying on schedule. Process reviews and in-process design changes are standard dynamics in the prototype and preproduction market. Our quality and process engineers work in tandem to provide the most accurate, fastest, revision integration possible.
The quality assurance function at QMS is an understood role of every department and each employee. Quality is not a regulatory enforcement silo but regarded as mentors or coaches facilitating interpretation and application of our customers' expectations. Every employee is expected to take personal responsibility for his or her actions, treating fellow employees as "inside customers" with the same amount of courteous respectful dignity as we treat "outside customers".