Quick Contact Request
Please fill in information below and we will be in touch shortly.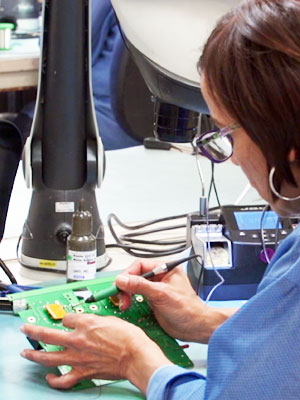 Quality Manufacturing Services serves as a one-stop source servicing the entire spectrum of your EMS requirements.  Starting with unmatched quality performance among any other EMS in the industry, we not only fulfill your expectations but most often, exceed them in providing a complete value package.
Our engineering support also underscores our partnership commitment through Design for Manufacturability (DFM), New Product Introduction (NPI), and Process Development consultation.  Whether demands are basic or advanced, our expert professionals are ready to provide support in whatever capacity you may require.  Utilizing the most cutting edge manufacturing technology such as automated SMT placement down to 01005 packages, the latest X-Ray analysis, or nitrogen purge SMT reflow, Quality Manufacturing Services can meet your every challenge.
Our involvement begins from initial proof of concept incorporating design for manufacturability, quality, and test right through drop shipment directly to your customer if requested.  For those immediate customer demands or time to market sensitivity, our Fast Track program accelerates the manufacturing cycle without any sacrifice to quality or performance.  Even after delivery or extended contractual warranty obligations, QMS offers repair depot services for programs reaching end of life or obsolescence.
Our skilled and highly trained program managers facilitate supply chain coordination and sourcing, progress development, benchmarking and milestones, and achieve mutual execution success like no other EMS.
In today's technologically accelerating environment, your success is only as good as your brand. Experience the Quality Manufacturing Services performance difference and know that your reputation is our reputation.