Quick Contact Request
Please fill in information below and we will be in touch shortly.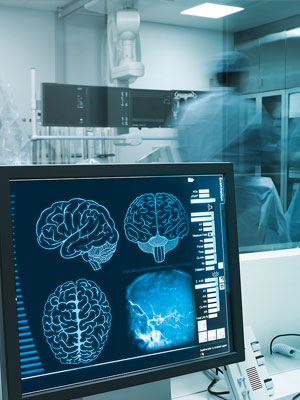 QMS supports multiple medical field devices including blood centrifuges, regulator valve monitoring, patient calling stations, patient smart beds, and medical center equipment GPS tracking systems. QMS circuit card assemblies are present in hospitals, clinics, hospices and almost every other form of care giving facility. The medical industry demands high reliability, consistent dependability, and the constant ability to fulfill both customer, patient, and medical professional expectations.
When conditions require immediate caregiver attention from an imminent or perceived health threat, response timing is essential to avoid attention threat delays.
Communication systems support provided by QMS reinforce both the patient and caregivers' peace of mind knowing that instant communication is no more than a single button push away to address an actual or perceived health threat, supporting both the mental and physical needs of those under care.
QMS circuit card assemblies are present in hospitals, clinics, hospices and almost every other form of care giving facility.
Although the technology has existed since the 18th century, blood fractionation using centrifuges remains a critical resource to support a vast array of needs. Separating blood into plasma, white blood cells (leukocytes), and red blood cells (erythrocytes), each component contributes a particular life-saving application. Medical laboratories and research centers require high performance equipment that operates for extended hours. QMS delivers and exceeds all expectations.
Those in the medical profession understand that efficiency is vital to effective patient care. With tightening budgets and health care professionals expected to increase performance with the same or less resources, valuable time that could be committed to patients is quite often lost through the simple inability to locate equipment. More than just an inconvenience, life critical events may occur demanding immediate specialized equipment such as mobile X-Ray carts, vital signs monitors, or debrillators. Using state-of-the-art Geographic Positioning Systems, QMS manufactures circuit card assemblies enabling medical staff to know where and when all mobile equipment locations are and current status.
Patient comfort is an essential component of recovery. While not in rehabilitation or therapy, patients spend most of their recovery in bed. QMS manufactures patient bed elevation adjusting electronic systems to ensure patients receive not only the highest possible comfort but positions required for specific medical treatment. Whether post-surgery or condition monitoring, both the patient and health professional may optimize positioning for recovery.