Quick Contact Request
Please fill in information below and we will be in touch shortly.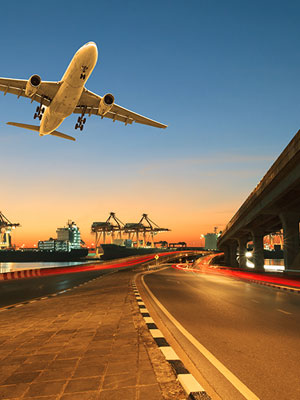 The effective transportation of goods and people is the foundation of our economy and without reliable, cost-effective systems, American society could not compete with the rest of the world. Transportation control electronics have advanced into highly sophisticated, integrated solutions requiring responsiveness and manufacturing capabilities only QMS may provide. As increasing industrial demands for more comprehensive, lower-cost approaches drive transformation, QMS provides the necessary corresponding support.
QMS manufactures a wide array of transportation electronics platforms from locomotive control systems, traffic management, air traffic controllers, and real-time GPS service vehicle tracking and preventive maintenance. With consistently increasing freight volume requirements for existing railroad carriers, operational control of railway transportation has a critical impact upon safety, infrastructure maintenance, and efficiency.
Speed, motion control, and braking are the most important control factors relative to railway traffic. QMS manufactures "smart" braking systems that regulate braking power applied to each individual car in a chain, minimizing mechanical degradation and maximizing operator control. The railroad industry operates in the most demanding environmental conditions under the stress of all possible operational temperatures and intense, extended shock and vibration. Only the highest reliability products survive these harsh extremes with a performance that our customers not only know but expect.
Like locomotive systems, industrial service, distribution, and commercial vehicles are critical for sustaining private and public economical infrastructure. Broken down vehicles requiring costly repairs and customers with unfulfilled deliveries inhibits competitive capability. Through global positioning system tracking communication electronics, entire fleets are monitored for fuel consumption efficiency, operational sensor warnings, engine performance, tire and chassis wear, and any other mechanical characteristic leading to service downtime and costly recovery.
In addition, QMS manufactured electronics monitors vehicle speed, schedule distribution placement, and all other transportation logistical factors allowing for maximizing efficiency value.