Quick Contact Request
Please fill in information below and we will be in touch shortly.
AS9100 is a widely adopted and standardized quality management system for the aerospace industry. It was released in October, 1999, by the Society of Automotive Engineers and the European Association of Aerospace Industries.[1][2]
AS9100 replaces the earlier AS9000 and fully incorporates the entirety of the current version of ISO 9000, while adding requirements relating to quality and safety. Major aerospace manufacturers and suppliers worldwide require compliance and/or registration to AS9100 as a condition of doing business with them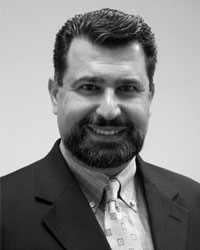 Sam Hanna
Sam brings an accomplished 20+ year career to QMS, working in the Electronics Manufacturing, Engineering Services, Information Technology, and Telecommunications industries. His extensive background includes leadership positions in General Management, Sales, Marketing, Operations, Quality Management, and Engineering.