Quick Contact Request
Please fill in information below and we will be in touch shortly.
Supply Chain Strain: More Than Keeping Your Paddle in The Water
April 5, 2022 by Philip P. Thurman | News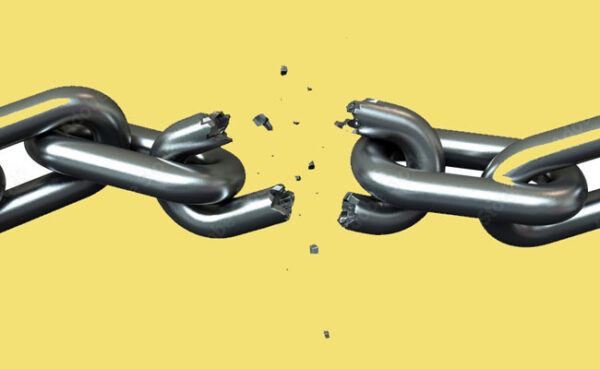 One of my family's most enjoyable outdoor activities is whitewater rafting. If you know the sport and rafted at least once, "Keep your paddle in the water" is a familiar phrase. This well-intended instruction does not guarantee a corresponding result. When running whitewater, stability is not only achieved by keeping your paddle in the water but uniform strokes to maintain a faster, controlling speed than the surrounding current. Today's supply chain crisis places raw material suppliers, OEMs, EMS providers, and customers all in the same raft. Do you know what happens if you don't keep a firm grasp on the handle of your paddle? You may accidentally knock the teeth out of those around you.
Everyone clings to the security of absolutes. This unprecedented supply chain fracturing has shattered every convention we've learned to know and expect. Devastated preconceptions of immediate material location and purchase have disrupted a presumed certainty of seamless supply and demand. Momentary labor disruptions, random force majeure events, and inaccurate load balancing are traditional influences any customer and supply chain specialist understands. But, conventional Just In Time supply chain interdependency models of the past five decades have suddenly vanished. The pandemic, Russia's Ukrainian invasion, domestic economic pressures, and more have amplified a collective anxiety of inconsistent expectations. Both the pandemic and ongoing Ukrainian conflict have retrograded globalization strategies and strained multinational interdependence. In the electronics market, this scenario adds further emphasis to the need for technological sovereignty. While there are many additional contributors to the complexity of this unraveling, most stakeholders should realize the following five primary influences upon the current situation:
Fundamental Reliable Communication
Both employers and employees realized that if operational continuity were to
remain unbroken during the Pandemic, electronic strategies were essential for seamless internal and external interaction. Webcams, PCs, and multiple other electronic platforms demanded an increase in electronic hardware and components. Once effectiveness was demonstrated, working remotely no longer became a coping strategy but an accepted practice norm.
Dramatic rise in entertainment electronics
Even with lockdowns and social distancing, people still wanted
entertainment. We needed distractions. Movies, streaming, and social media
attention all provided amplified Pandemic anxiety diversions. Again, electronic
components are necessary to build the smart phones, televisions, gaming
consoles, monitors, and wearables.
Sole source advanced processor electronics
Like medicines and rare earth metals, our domestic overdependency on Far
East suppliers exposed market vulnerability. As with many industries,
specialized processor electronics are hit particularly hard through a combination
of previous Far East manufacturing lockdowns paired with insufficient
transportation infrastructure. Multiple stories have been written documenting
container ships unable to reach port, an offloading backlog, and once arriving,
insufficient land transportation for goods distribution. Low offshore labor has always been the primary outsourcing driver. This supply chain crisis has amplified an understanding that the influence is not just economical but foundationally impacts National security and domestic existentialism.
Inflation
Through the natural laws of supply and demand, if your supply goes down,
demand goes up along with associated cost. Electronics cost increases have
caused shockwave ripples throughout the industry. Many smaller firms
struggle to remain buoyant. Reactions may have not been fast enough to pass
these cost increases further down the supply chain.
Automaker manufacturing delays
Pandemic induced delays shuttered both auto and electronics manufacturing
plants in parallel. Once auto plants reopened, there weren't enough
electronics and other raw materials to finish what were more than 90% complete
products. In an ironic twist, inventories are actually growing for all other
material other than what is necessary to bring finished product to market and
generate an equilibrium of free cash flow. Bubenzer-Paim suggests that EMS providers are shifting from "Just in Time" approaches to a "Just in Case" strategy. (Bubenzer-Paim, 2022). This means companies are now stuffing warehouses with excess inventory for shortage prevention and spares.
Expediting has suddenly become a quaint anachronism. For most of us in the electronics manufacturing industry, the pain felt at every product life cycle stage has been both excruciating and unlike any previous historical parallel. The entire market is absorbing this unprecedented financial and scarcity misery regardless of geography, volume, or industry dominance. Relationships, the cornerstones of every successful EMS partnership, are now, more than ever, the ultimate measure of reciprocal value. Each supply chain stakeholder must collaborate upon one another's strengths, identify and compensate potential mutual weaknesses, and achieve performance at a best possible balance. EMS providers must work shoulder to shoulder with customers. We both must strategize with OCMs and distribution to advance buy, monitor and obligate price variances, and commit through LOA guarantees.
Many larger single source OCMs are only allotting limited quantities on their time frames. Pressure on engineering and product development focus has never been more intense. Suppliers are rethinking their offerings such as a systems approach reconsideration through redesign for alternative, more readily available devices. Also, back revisions that may offer diminished features or processing speed but still provide functional performance. So, when will this nightmare end as the current continues pushing and pulling us over the rocks?
The answer to this question depends upon whom you ask. Multiple sources are providing perspectives from the most grim to the most optimistic. According to Will Knight, "THE SUPPLY CHAIN is in chaos—and it's getting worse. Air freight warehouses at Shanghai Pudong Airport are log-jammed as a result of strict Covid testing protocols imposed on China's biggest city following a local outbreak. At the city's port, Shanghai-Ningbo, more than 120 container vessels are stuck on hold. In Shenzhen, a major manufacturing hub in the country's south, trucking costs have shot up 300 percent due to a backlog of orders and a shortage of drivers following the introduction of similar Covid restrictions. Major ports the world over, which used to operate like clockwork, are now beset by delays, with container ships queuing for days in some of the worst congestion ever recorded. The list goes on." (Knight, 2022). While not significantly more hopeful, Electronics Sourcing Magazine writes "…the situation is likely to continue well into 2022 and possibly 2023" (ESM, 2022). Bain and Company analysts suggest "The automotive and industrial sectors, among the hardest hit by the chip shortage, will be the fastest to recover…anticipate that supply bottlenecks in these sectors will begin to improve in late 2022 and early 2023." (Hanbury, P., et.al., 2022). While continuing to keep our paddles in the water, cooler heads must prevail. Everyone is looking for answers but beware, do not make decisions based upon what you want to hear but on what you need to hear. Choose with awareness of the following:
Four Realities
1) Gaps increasing between availability and ordering rates
2) Scope Shift – Strategy must broaden towards long-term planning and ordering
3) Material cost and labor rates will most likely increase from moment of order until
delivery with multiple mark-ups
4) Cannot make assumptions based upon historical precedents
Ignoring these truths invite eroded margins, customer panic, and relationship strain. If choosing ignorance, you only set yourself and your customer up for disappointment.
Reference:
Knight, W. (2022). Wired. "The Supply Chain Crisis Is About to Get a Lot Worse". retrieved from https://www.wired.com/story/supply-chain-crisis-data/
Bubenzer-Paim, A. (2022). Forbes. "Caught In The Middle: How Electronics Manufacturing Services Can Adapt To Supply Chain Turmoil." https://www.forbes.com/sites/forbestechcouncil/2022/03/28/caught-in-the-middle- how-electronics-manufacturing-services-can-adapt-to-supply-chain-turmoil/?sh=1390f107cf1b
Anon., (2022). Electronics Sourcing Magazine. "IS THIS THE BIG RESET?".
Retrieved from https://electronics-sourcing.com/2022/03/28/is-this-the-big-reset/
Hanbury, P.. et.al. (2022). Bain and Company. "A Chip Shortage Recovery Guide" retrieved from https://www.bain.com/insights/a-chip-shortage-recovery-guide/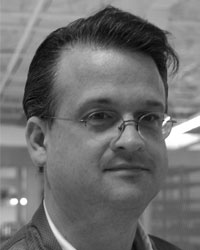 Philip P. Thurman
Phil is currently the Quality Assurance Director for Quality Manufacturing Services, Inc. and has been a manufacturing quality assurance executive for 30 years with extensive experience in military power management systems, electronic manufacturing services, and quality systems applications. Receiving a BA in English from Stetson University and an MBA in Organizational Leadership from Norwich University, he is a published author and often consulted for electronic systems manufacturing development guidance. His extensive knowledge offers unique insights into industry trends, manufacturing advancements, and the continuing role of quality assurance evolution relative to technological progression.