Quick Contact Request
Please fill in information below and we will be in touch shortly.
The Multilayer Ceramic Capacitor (MLCC) Shortage Crisis
September 24, 2018 by Philip P. Thurman | News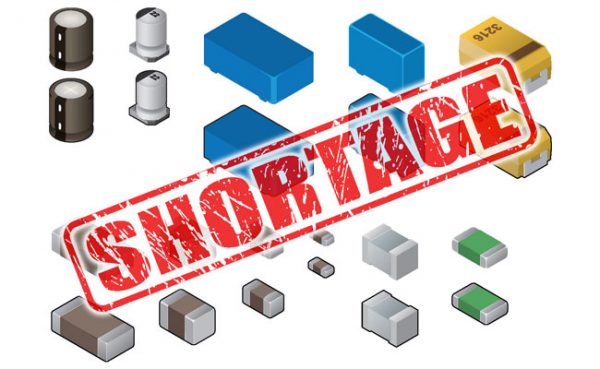 Whether an original equipment manufacturer (OEM) or electronic manufacturing service (EMS), the industry impact of the current multilayer ceramic capacitor (MLCC) crisis is already affecting commitments and rapidly choking the supply chain. The shortage is expected to last, at a minimum, through 2020 and some experts predict considerably longer. Two essential factors are contributing to this Black Swan: primary capacitor manufacturers such as Murata and TDK, like any other business, recognize that with limited capacity, any output must provide the highest return on investment and second, the strengthened domestic economy is enabling cross market growth in almost all segments.
With the exponential increased demand in wireless 5G technologies, the "internet of things", and continual circuit miniaturization, OEMs must enact a fundamental strategic design shift considering both availability and passive component package size decrease resulting from diminished sourcing and economies of scale. As the drive towards miniaturization continues, corresponding package size life expectancy will also decrease and more size obsolescence consideration must increase. Electronic component distributors are caught in the middle, attempting to straddle component manufacturer availability and OEM demand while still remaining profitable.
According to Chris Reynolds (2015), passive components (i.e., thick film chip resistors, ceramic chip capacitors, ferrite beads, etc.) still consume approximately 70% of a printed circuit board assembly surface area. Several factors are stimulating capacitor manufacturing evolution:
– Expansion capacity limitations based upon technical capital expenditure manufacturing equipment investment
– Expanding ceramic margins (cost of manufacturing and packaging a reel of 0805 and 0201 sizes are approximately equivalent but profitability of 0201 size is significantly larger)
– Even with available capability from lesser known or unproven capacitor manufacturers, technical guidance will elevate performance with supply and demand immediately consuming output
Adding capacity is expensive. Due to component manufacturing technical considerations, there are significant sunk costs before return on investment realization. Dennis M. Zogbi (2018), an industry specialist, states "The most cost-effective solution had been and will continue to be for the next ten years the stacking of ceramic, but anywhere that other dielectrics can be employed will now grow as manufacturers have no choice but to distance themselves from such a tremendous reliance on barium titanate based ceramic dielectric." Multiple alternatives exist with unique advantages and disadvantages including Tantalum, Film, Hybrid Polymer Tantalum, Aluminum Electrolytic, and Aluminum Polymer. The obvious availability and capability influence will force ceramic chip manufacturers towards the exploration of new technologies requiring identical or improved performance in conjunction with the drive towards miniaturization.
Market consumption is the second factor straining MLCC market availability. Iphones, electronic vehicles, "internet of things" devices, sensor tracking, and body electronics are just some of the segments consuming MLCCs at a rate greater than available supply or manufacturing capacity. A TTI industry research study "MLCC Market Update" (2018) states that market demand for MLCCs has been growing annually at 25 – 35% while capacity has only grown 10 – 25%. As with any commodity relative to the law of supply and demand – supply decreases, cost increases. In addition to new tariff pressures, raw precious and base material cost trends are on the increase affecting component manufacturing such as lead and bonding wires, lead frames, and other compositional elements.
OEMs and those supporting EMS providers have the same mutual best interests in identifying and applying solutions to the MLCC crisis during both the short and potential extended impact. For EMS providers, at no other time has the value of partnering relationships been more essential for support. If an EMS is performing to best possible potential, that group should be considered an OEM partner "manufacturing extension". There are no clear immediate solutions to these industry challenges but several proactive steps exist that both OEMs and EMS providers may pursue:
Electronic Manufacturing Service Providers
1) Work with current OEM partners to refine forecast accuracy EMS providers must request that
OEM partners provide the most accurate demand forecast and position materials relative to that forecast. While minimizing schedule adjustments increasing inventory and overproduction are counterintuitive to lean manufacturing practices, an EMS cannot support an OEM if insufficient supply forces OEM partners to seek alternative supply sources. It's better to overstock a few problem components rather than loose entire orders.
2) Exert buying power leverage wherever possible, including LOA requests
Depending on size, market share, and brand, OEMs have varying levels of supply chain influence – use that influence. Multiple divisions of large corporate
entities may already have existing stock, allocation agreements, or the ability to turn quick deliveries. Getting the right product in the agreed delivery time is the aim of both OEM and EMS. Letters of authorization may enable immediate action while other procurement bureaucracies develop in parallel.
3) Risk buy with limited liability for both partners
Financial risk avoidance and limited liability are essential to any corporate organization. However, this MLCC crisis may require creative reconsideration of previous financial positions. EMS providers and OEMs must work together to minimize mutual investment risk while maximizing customer satisfaction. EMS providers may need to risk buy and lengthen distributor accounts payable terms while OEMs may need to place larger orders or offer residual stock buyout guarantees.
4) Maintain the highest levels of supply chain communication
Communication between EMS providers and OEM engineering/marketing is essential. Dependent upon an OEM's strategy, the EMS provider must be prepared to react whether at the proof of concept, prototype, or preproduction stage of either changes to current designs or complete respins. Only the most nimble yet disciplined EMS will possess the necessary support capability.
Original Equipment Manufacturers
1) Pursue design alternatives minimizing future MLCC exposure
OEM engineering must assess alternatives without sacrificing performance or operability for future products. Review individual assemblies and platforms. Shift package sizes downward and respin current layouts to accommodate. Decide if market viability justifies requalification expense, possible market delay, or potential market loss during respin.
2) Evaluate rating differentials such tolerance, construction, or voltage
Multiple, non-ceramic based capacitance technologies currently exist and upon review, may offer the same or even better performance. Even with marginal cost increases, the overall cost of passives is often an insignificant portion of overall cost. There is no justification for an inability to provide a $12,000 circuit card assembly when procurement cannot locate and secure $30 worth of passive components.
3) Increase engineering staff supply chain education
One of the most significant errors an OEM can make is allowing time to market sensitivity force undue risk towards over-reliance on obsolescence or counterfeit potential from legacy availability. Engineering managers must ensure that engineering staff effectively and consistently attend seminars, maintain knowledge of market trends, and share information. While not solving the current crisis relative to existing production integration, more advanced anticipation of the current MLCC crisis may have resulted in alternate passive selection during proof of concept and initial Bill of Material construction.
The current MLCC crisis has ramifications for every manufacturing profile and market – consumer, B2B, OEM, and EMS provider. Five years ago, IBM proposed that the rate of human knowledge increase will not only double every twelve months but soon will double very twelve hours (Schilling, 2013). Electronics is both the vehicle and road of that learned and applied knowledge.
While capacitor manufacturer economies of scale and market consumption have driven the MLCC crisis to this point, the advantage will be to anyone capable of temporary positioning for minimal exposure while executing a long-term strategy. Initial waves are rippling through the industry. Careful, thoughtful, and effective communication partnered with the value of trust between OEMs and EMS providers will minimize negative financial and brand positions.
Reference:
Reynolds, C. (2015 Jan). Cost/Benefit Tradeoffs of Capacitor Part Size vs.
Manufacturing Efficiency. Retrieved from https://www.circuitsassembly.com/ca/magazine/24541-packaging-1501.html
Schilling, D.R. (2013 April). Knowledge Doubling Every 12 Months, Soon to be Every 12 Hours. Retrieved from http://www.industrytap.com/knowledge-doubling-every-12-months-soon-to-be-every-12-hours/3950
TTI, Inc. (2018 July). MLCC Market Update. Retrieved from https://www.ttiinc.com/content/dam/MarketEYE/assets/MLCC%20TTI%20Supply%20Chain%20Presentation.pdf
Zogbi, D.M. (2018 March). MLCC Shortages Are Creating Challenges In Multiple
End-Markets in 2018. Retrieved from https://www.ttiinc.com/content/ttiinc/en/resources/marketeye/categories/passives/me-zogbi-20180302.html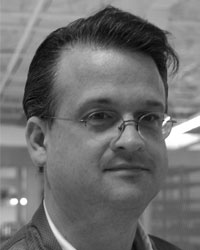 Philip P. Thurman
Phil is currently the Quality Assurance Director for Quality Manufacturing Services, Inc. and has been a manufacturing quality assurance executive for 30 years with extensive experience in military power management systems, electronic manufacturing services, and quality systems applications. Receiving a BA in English from Stetson University and an MBA in Organizational Leadership from Norwich University, he is a published author and often consulted for electronic systems manufacturing development guidance. His extensive knowledge offers unique insights into industry trends, manufacturing advancements, and the continuing role of quality assurance evolution relative to technological progression.