Quick Contact Request
Please fill in information below and we will be in touch shortly.
QMS is pleased to announce its recertification to ISO-9001.
NQA completed the audit on May 21, 2014 and is recertifying QMS for the current ISO-9001 standard. Phillip Thurman, Director of Quality says 'Congratulations to the entire QMS organization for continuously maintaining and improving the Quality practices upon which our company thrives.
We look forward to continuing to provide world-class quality products and services to our loyal client base, as we remain dedicated to the culture of quality instilled by our founders and carried forward passionately by our leadership and each employee-owner at QMS.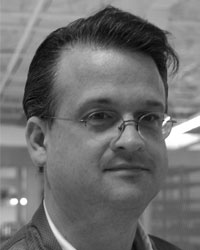 Philip P. Thurman
Phil is currently the Quality Assurance Director for Quality Manufacturing Services, Inc. and has been a manufacturing quality assurance executive for 30 years with extensive experience in military power management systems, electronic manufacturing services, and quality systems applications. Receiving a BA in English from Stetson University and an MBA in Organizational Leadership from Norwich University, he is a published author and often consulted for electronic systems manufacturing development guidance. His extensive knowledge offers unique insights into industry trends, manufacturing advancements, and the continuing role of quality assurance evolution relative to technological progression.