Quick Contact Request
Please fill in information below and we will be in touch shortly.
PCB Prototypes – PCB Prototyping
December 8, 2017 by Jeffrey Cox | News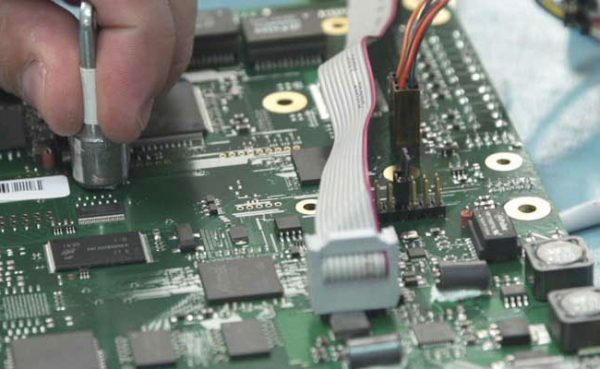 Printed Circuit Board Assembly prototypes have initiated most of our customer relationships. Quality Manufacturing Services has never deviated from the PCB prototype market since entrance at the earliest product development stage enhances benefits for both our customers and ourselves. The primary QMS goal is to become our customers' manufacturing extension. Multiple valuable contributions occur resulting from PCB prototyping service including new product development feedback, quicker prototype to production shifting, and production material pipelining.
Feedback is critical during the PCB prototyping stage. QMS has a formalized approach known as New Product Introduction (NPI). This process is established at every PCB prototype inception. Engineering develops a NPI document accompanying each build and is respectively completed by each appropriate work center. Each work center from material issue through shipping completes relevant manufacturing portions suggesting process alterations or improvements facilitating efficiency, cost, or functionality. If observations occur relative to QMS control, this information is relayed further upstream into our manufacturing process. Observations relative to design are provided to customers via our account managers.
The second NPI benefit is customer and QMS engineering involvement. This collaboration often produces reduced labor cost expense. From panel array optimization to geographic component placement, this communication saves money. For example, some designs may utilize the same component value in multiple sized packages. Many do not realize that purchasing three same value reels for three unique package sizes increases associated costs. Three parts need to be ordered, inspected at receiving, stocked in different locations, pulled three different times, loaded on the SMT machines at three different locations, and later removed and restocked to three different locations. Each additional step contributes to increased manufacturing cost.
Another QMS PCB prototype value is prototype to production speed. Internal knowledge accumulated from transitioning one or more cycles enables smoother production runs and faster ramp-up periods. Many times, the manufacturing process has already been optimized prior to standard production initiation. Prototype building knowledge translates lead-time understanding concerning buy-build orders. QMS account managers are facilitated for increased planning accuracy and in conjunction with customers, yield a much more realistic delivery schedule. If QMS provides material purchasing from the onset of PCB prototypes towards production, ERP structures are already established and lead-times defined.
While QMS has advanced in both technical capability and volume, we remain focused on PCB prototypes as an integral customer service component. A significant benefit of QMS growth into a larger EMS is maintaining the latest available manufacturing equipment to engage the most technological design innovations. QMS possesses the newest SMT pick and place machines capable of two size placements smaller than 01005 packages, a new X-Ray, Nitrogen purge hot-air reflow, state of the art wash systems and test equipment, and whatever other capital equipment necessary to fulfill our customers' most stringent demands. We are staffed, equipped, and confident to provide the highest possible quality PCB prototypes and transition to high volume manufacturing.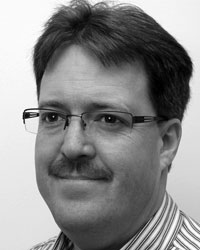 Jeffrey Cox
Jeffrey has more than 22 years of electronics contract manufacturing experience and currently serves as the Chief Executive Officer of Quality Manufacturing Services, Inc. Receiving a BS and MBA in Business Management from the University of Phoenix, he remains dedicated to Quality Manufacturing Services, Inc.'s corporate and ESOP success. His knowledge and vision reinforce an intense focus towards continuous improvement and maximum quality manufacturing excellence.