Quick Contact Request
Please fill in information below and we will be in touch shortly.
In our constant analysis, industry awareness, and resource reinvestment commitment to provide increasing value, QMS is pleased to announce our newest Surface Mount Technology placement machine installation. The Panasonic NPM-WX represents the QMS promise to better service your volume and throughput demands while simultaneously enhancing quality expectations with precision, repeatability, and technical excellence.
This newest addition offers increased flexibility to accommodate larger volumes without sacrificing versatility. Not only is the NPM-WX capable of placing over 43,000 components per hour, it also precisely populates component sizes ranging all the way down to a 03015 mm microchip. Size and speed do not sacrifice versatility.
Schedule your next QMS factory tour to personally witness this cutting-edge electronics manufacturing technology in action!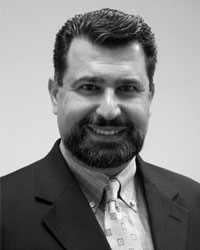 Sam Hanna
Sam brings an accomplished 20+ year career to QMS, working in the Electronics Manufacturing, Engineering Services, Information Technology, and Telecommunications industries. His extensive background includes leadership positions in General Management, Sales, Marketing, Operations, Quality Management, and Engineering.